This is a mobile app for collaborative
roadtrip planning.
---
Skills
Digital Product Design
UI/UX
Task Analysis
Prototyping

Overview
Planning a roadtrip requires a lot of work, especially if you want to equally weigh everyone's opinions on where to go and when to go. Communication is typically best when everyone can meet in person at same place and the same time.

But how difficult does this task become when time and distance become a barrier? What are the challenges to collaborative decision making when not everyone can meet up?

Objective
Design a screen-based solution that enables a better remote road-trip planning experience.

How might users plan a roadtrip remotely with what they have currently?


In order to gain insight into how people plan roadtrips, I teamed up with two other designers to simulate the the process of planning a roadtrip. Since we wanted to replicate the experience of doing this digitally, we worked remotely. We used google docs and google voice to work on the same itinerary for our trip.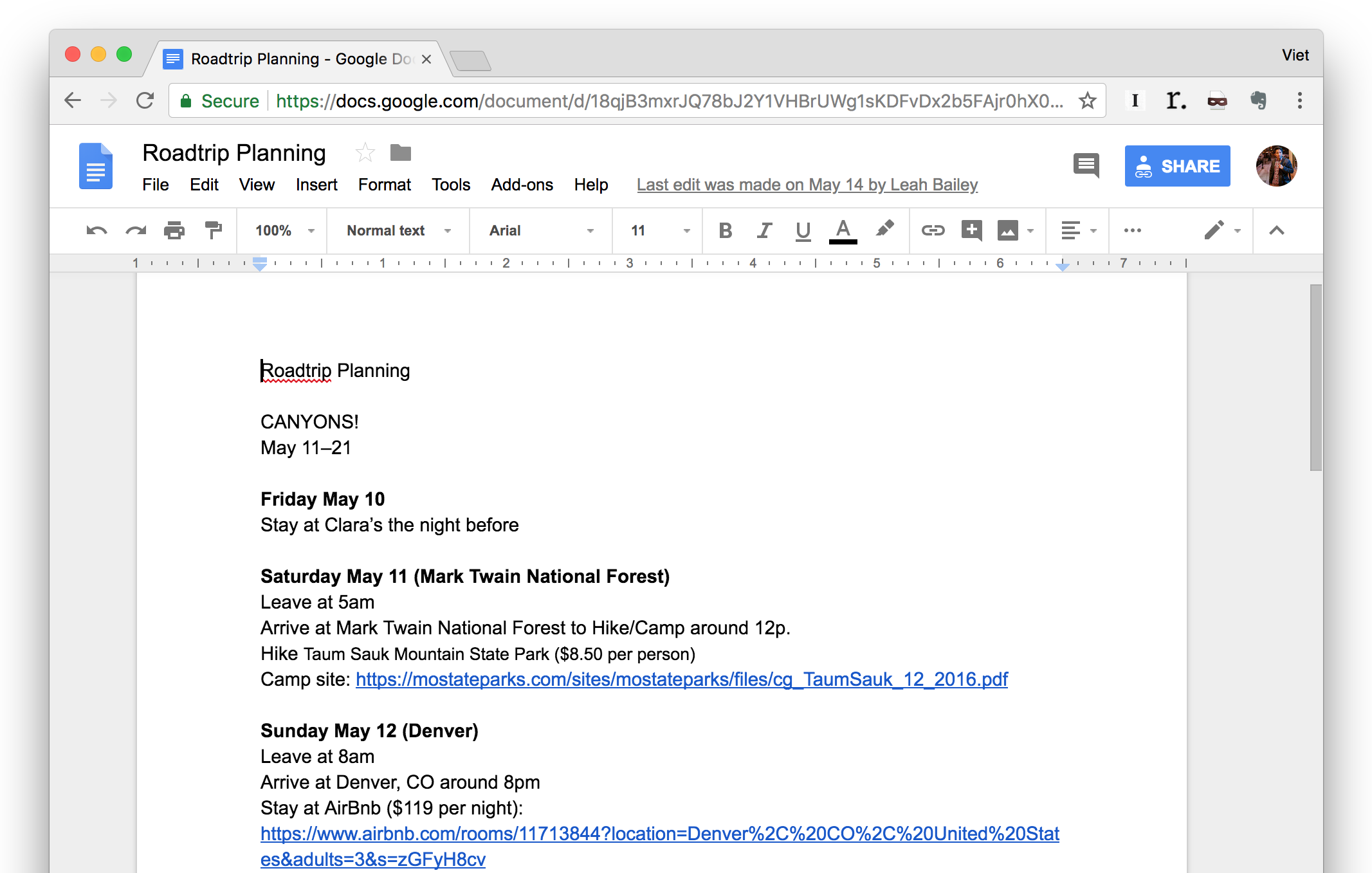 Task analysis and identifying project scope

After simulating road trip planning, I then analyzed what we did, breaking down the process into a series of tasks and subtasks. Visualizing the tasks helped me identify the scope of the feature I wanted to design for:
evaluating group preferences.
A few insights on personas...


I had many discussions with friends who have planned roadtrips. Based off of our conversations, I identified some general behaviors that could be synthesized into personas:


---
Executives
Executives are users who typically do not like to wait around for decisions to happen. They often try to make executive decisions.
---
Contributors
Contributers are users who add their opinion. They are usually supporters who like to weigh in and fill in details. Generally they like to support executives as much as possible.
---
Followers
Followers are along for the ride. If they don't have to contribute anything, they won't. If the executives and contributors have the trip figured out, they'll be happy.
From task analysis to userflows, wireframes and component states

Evaulating group preferences was the feature set I was going to design. From this point on, I worked on more detailed user flow for how this app might work. I began to identify the components that would be used for this task and mapped out different component states.
This was a highly iterative, back-and-forth process.

The personas I developed helped me craft requirements for certain screens, such as how many trip suggestions can exist.


Earlier explorations, sketches, and white-boarding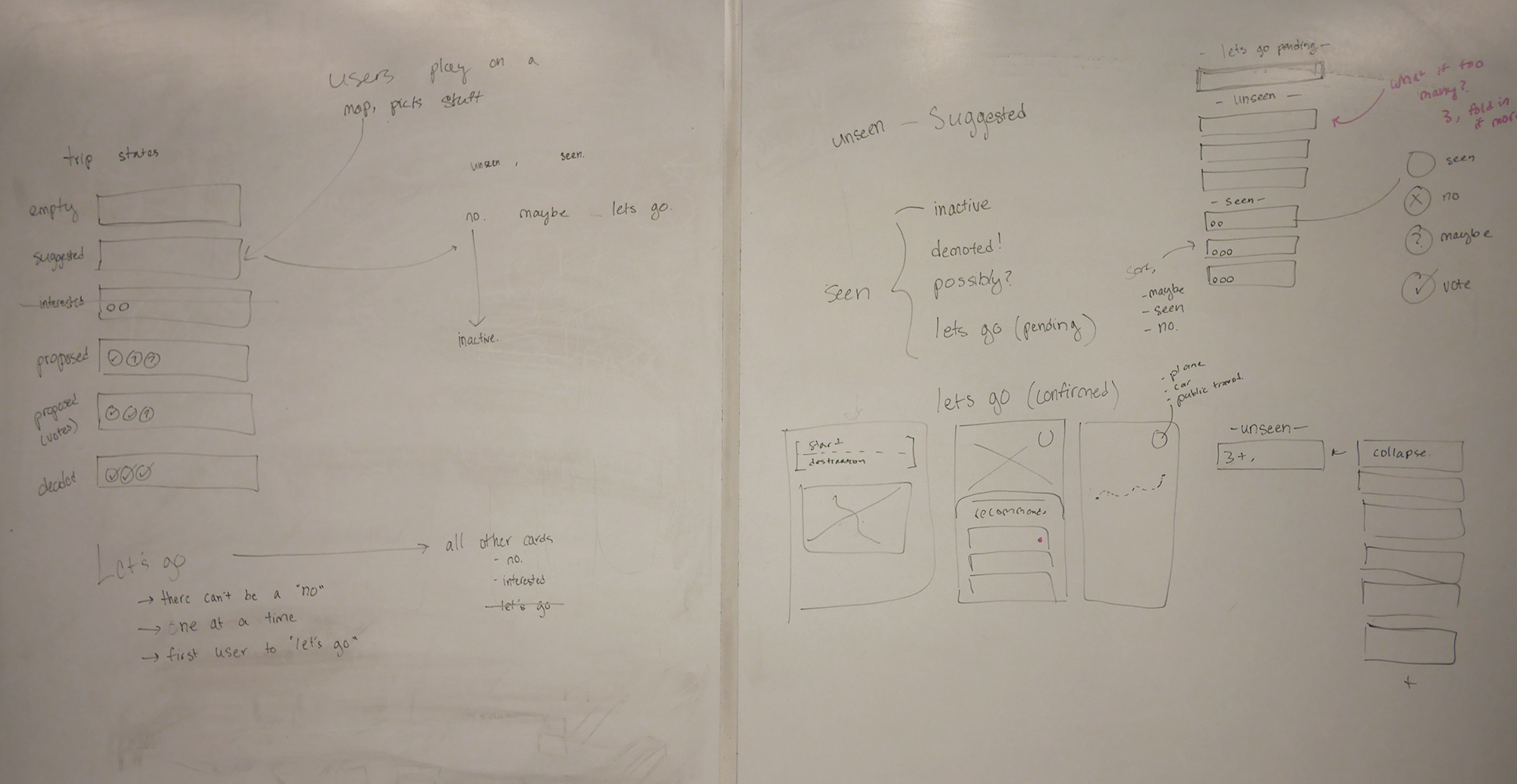 n